Symptoms of COVID-19, such as fever, cough, and shortness of breath, are widely known as the first warning signs of the virus. But the lingering complications that may present far after an initial positive test result are still being closely monitored.
Robert Healy, MD, chief medical quality officer and Adult Medicine physician, said there are many misconceptions about just how the virus can affect the body in the long run.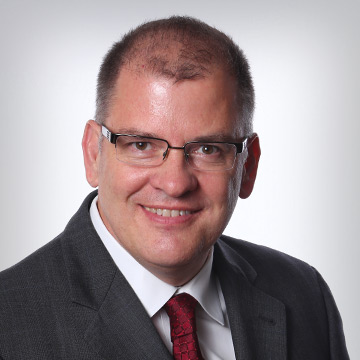 "Many people still believe that this is another flu and that once you've recovered, you are fine," Dr. Healy said. "However, we are learning that this is not the case. There can be numerous prolonged effects on the heart, lungs, kidneys, and brain."
Dr. Healy also said children and adolescents are not immune to contracting the virus, and experts are studying the ways their bodies react to it.
"Aside from carrying the virus, there's a misconception that children do fine with the disease, or rather, are immune to the complications," he said. "We know that this is not necessarily true. Children are susceptible to the symptoms as well, and experts are studying the ways it may impact childhood development."
For many doctors fighting the virus in the Intensive Care Unit (ICU) or Emergency Department, being on the front line has given them a front-row seat to how the body reacts to the disease.
Vishesh Paul, MD, Critical Care, Pulmonary Medicine, said that most patients recover with only lingering fatigue. However, some patients with severe illness may be left with concerning levels of lung scarring and persistent shortness of breath.
"The patients with lung scarring may end up needing supplemental oxygen for quite some time. A small subset needs ICU admission because of critical illness, and may even need to be on a ventilator," Dr. Paul said. "Ventilators can have adverse consequences for the body's organs, specifically the lungs, kidneys, and liver. The road for recovery is long for these patients, and there is often—but not always—some residual kidney and or lung damage. There is also increasing recognition that patients with COVID-19 infection are more prone to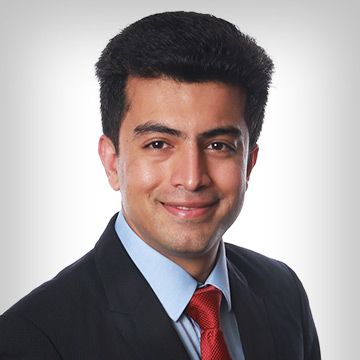 blood clots, increasing the risk for stroke and further neurological complications."
Dr. Paul also notes that while the physical complications of the illness are concerning, there is also an adverse impact on patients' mental health during the hospitalization. This effect can last for many weeks and months after hospitalization.
"We recently did a survey to assess this, and found that the majority of patients experienced anxiety, depression, and panic during the hospitalization," he said. "This is because of significant uncertainty about the illness, isolation in the rooms for days, absence of family members and loved ones when one needs them the most, as well as the social media frenzy about the pandemic."
Knowing how to prevent and treat these conditions can greatly decrease your risk of COVID-19 complications down the road. For those with complications such as asthma, high blood pressure, diabetes, obesity or a history of smoking, the risk for hospitalization with any illness can increase significantly, including COVID-19.
The risk is twofold or threefold for those experiencing multiple conditions at once.
James C. Leonard, MD, president and chief executive officer of The Carle Foundation, said taking control of your health is key to reducing these risks.
"We aren't total victims here," he said, emphasizing that people can take actions that significantly boost their health. "Drop 20 pounds, stop smoking, reduce alcohol intake and your risk goes down significantly."
Leonard also said the healthier someone is, the better their prospects are in confronting this pandemic. Older populations are considered to be more vulnerable than younger ones, but Dr. Leonard said age is only a part of the equation.
"The aged have decreased immune systems. They have chronic diseases, like diabetes or high blood pressure," he said. "This is why we are taking social distancing and mask wearing so seriously."
If you've had COVID and are recovering, it's important to connect with your doctor regularly to monitor for any troubling signs or symptoms. Carle's team of expert pulmonologists, cardiologists, family practitioners, pediatricians and more are here to ensure you are keeping your health at its best throughout the COVID-19 pandemic.
"If you need to follow up with your healthcare provider for control of medical conditions such as hypertension, diabetes, or asthma, schedule an appointment in a timely manner," Dr. Paul said. "Please do not put your health on the back burner."
For the latest COVID-19 information and resources, visit carle.org/coronavirus.
Categories: Staying Healthy
Tags: coronavirus, COVID-19, diabetes, hypertension